CodoniX Partners
CodoniX has developed software that completely and accurately documents a patient encounter with a clinician. CodoniX EHR offers Practice Management Solutions and integrations to most billing software. We are always interested in differentiating ourselves from competitors by integration with most Practice Management Systems.
CodoniX also knows that synergies exist between medical documentation software and other healthcare companies such as billing firms, device manufacturers, diagnostic and monitoring equipment manufacturers, and healthcare information system developers.
If you, or your company, are interested in contacting CodoniX about partnerships, email us at CodoniXinfo@CodoniX.com.
Current Partnerships:
Stato Solutions is your Total Practice Management Solution. The expert attention given to every claim is the key to our high standards. Management reports are provided to Stato Clients so you can stay informed with your centers productivity and accurate billing status. Data Management you can count on.
Stato Solutions works hard for our clients. Our goal is for your Revenue Cycle to be quick and complete. Stato Clients have said they are having quicker reimbursements and no rejections or denials from errors since Stato Solutions took over their Billing.
A multi site Client stated "Stato Solutions billing service pays for itself by not missing a thing"
For more information and pricing please email CodoniXinfo@CodoniX.com.
The American Academy of Urgent Care Medicine (AAUCM) is the leading society for physicians, physician assistants and nurse practitioners practicing Urgent Care Medicine. The AAUCM is comprised of physicians, physician assistants and nurse practitioners actively engaged in the field of Urgent Care Medicine. CE classes can even be taken on line.
For more information on AAUCM please email or call: CodoniXinfo@CodoniX.com or 1 (800) 495-7270
STREAMLINE WORKFLOW, INCREASE REVENUE.
CareCloud Central is a medical practice management solution that boosts productivity by automating the day-to-day tasks that can slow an office manager down.
For more information and pricing please email CodoniXinfo@CodoniX.com or call 1 (800) 495-7270.
State-of-the-art technology designed to meet the unique needs and workflow of laboratory environments.
CGM LABDAQ® from CompuGroup Medical is an advanced laboratory information system (LIS) that leverages a modern platform with decades of experience as the market-leading LIS.

CGM LABDAQ empowers labs of all sizes to optimize revenue and improve customer retention by increasing efficiency, streamlining workflow, reducing turnaround times and promoting patient safety.
For more information on LabDaq interface and pricing please email CodoniXinfo@CodoniX.com or call 1 (800) 495-7270.
At Elsevier's ExitCare, we believe that engaging patients through education - by delivering it at the right time, with the right technology - can transform healthcare. It has the power to save lives by bringing everyone closer together.
Utilizing the comprehensive EHR solution from CodoniX, healthcare organizations can integrate ExitCare's extensive library of patient education content into the everyday workflow, seamlessly. The library offers thousands of resources that are available at varying reading levels and in multiple languages to help care teams build stronger, more meaningful relationships with patients in order to fuel better questions, conversations, and patient experiences.
For more information email CodoniXinfo@CodoniX.com.
HIMG opened its office with the goal of providing a superior level of client care with premier billing, coding and accounts receivable management services for physicians, hospitals and Urgent Care Centers. Each platform aims to optimize clients' reimbursement and cash flow while assuring full compliance with HIPAA regulations, governmental and commercial payers.
For more information email CodoniXinfo@CodoniX.com.


Leading Medical Hosting Solution with Security you can depend on.
For More information please contact CodoniXinfo@CodoniX.com

Whether the needs are large or small, routine or complex, physicians and patients can depend on us for access to a full range of the highest quality diagnostic testing. LabCorp offers bi-directional interfaces to CodoniX Clients at no cost to the client.
For more information on LabCorp or interfaces email CodoniXinfo@CodoniX.com.
Martin Gottlieb & Associates (MGA) is a national leader in Medical Billing for Emergency Physicians and Urgent Care Centers.
For more information email CodoniXinfo@CodoniX.com.
Gain confidence in your billing and reimbursements with MPS professional and comprehensive revenue cycle management services. Taking pride in their expertise, MPS provides complete transparency between CodoniX clients and their billing operation. By providing excellent coding, billing, A/R management, and customer service to medical facilities and their patients, MPS strives to establish a long-lasting and meaningful business relationship with each and every CodoniX client.
For more information and pricing please email CodoniXinfo@CodoniX.com.
Quest Diagnostics offers convenient access to high quality testing and services throughout the United States. Quest has laboratories in or near all major cities, and esoteric testing laboratories on both coasts, providing a broad range of services to its customers. Convenient specimen collection options include in-office phlebotomy and courier services and more than 2,000 conveniently located patient service centers across the country. Bi directional interfaces for Quest Diagnostic are available from CodoniX at no cost to the user.
For more information on Quest Diagnostics or interfaces email to: CodoniXinfo@CodoniX.com.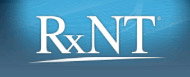 RxNT can help your practice comply with your State e-Prescribing Mandate. Thousands of your Medical colleagues are already using our e-Prescribing solution successfully. RxNT is Surescripts Gold Rx™ Certified as well as EPCS Certified allowing you to electronically prescribe.
For more information email CodoniXinfo@CodoniX.com.
Today medical practices are turning more and more to electronic claims submissions, because of the great time and money savings. CodoniX provides an electronic interface that automatically populates billing information from CodoniX to the cost effective and easy to use SmartEBS software application. SmartEBS facilitates reimbursement using SmartEBS's Center for Medicare and Medicaid Services-compliant Superbill generation module and insurance eligibility checking. Your electronically submitted claims will be processed with a higher priority ensuring faster turnaround times for reimbursement.
No longer is there the need for processing paper claims by hand and mailing them in. This improves your cash flow, by reducing costs and streamlining the entire process for reimbursement. SmartEBS not only improves your bottom line, but increases productivity in your office while making the billing process easier and Smarter for you.
Please contact CodoniXinfo@CodoniX.com for information on Smart EBS or recommendations for Billing Companies.
Urgent Care Association of America serves Urgent Care Centers across the nation. CodoniX has been a proud sponsor of UCAOA for past 12 years.
For more information email CodoniXinfo@CodoniX.com.
Specific development changes were made to the CodoniX software in order to technically and functionally integrate it into the McKesson Horizon Clinical product family. The CodoniX software provides the flexibility to tailor an application to meet the unique needs of the user. This flexibility, coupled with its proven and accepted charting that has demonstrated consistent encounter coding and improved functional results in numerous installations, is a major step forward in the field of electronic documentation.
For more information email CodoniXinfo@CodoniX.com.